An Affordable Digital Marketing Company
Website Design & Graphic Design Services In Ohio
Your company's website plays a crucial role in how everyone views you. Is your website modern and fresh looking? Does it set up your company as an expert in your field? If you answered "no" to both of those questions, then you need our web design services.
Web design goes beyond making a website look nice. It expands your reach by using SEO keywords to help bring in new clients and customers. Since most people don't go beyond the first page of Google search results, it's crucial that your company is near the top.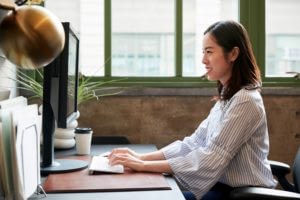 That's where we come in. Some of the many things that we can do for you include:
We can help you gain new clients and retain existing ones by designing a modern website that meets your needs. In today's competitive marketplace, you need a website that expresses your brand and sets up your expertise.
If you're ready to see how our web design services work, please contact us today.
Request A Quote
For Professional Graphic Design Services
Ready To Have An Astonishing Website Designed?