Unlimited Graphic Design
,

Website Development

,

Technical Support

,

& Digital Marketing Requests

.
Imagine getting professionally designed collateral, website development, tech support, and digital marketing consultation all from one source. No need to hire multiple "one-off" freelancers. No need to hire an in-house team. We are here to support your business growth!
Unlimited Requests
Simple, Flat-Fee Each Month (No Contract)
Quality Output In A Timely Manner

Enter Your Email Address For An Online Quote

We're easy to work with

.
Entrepreneurs & marketers know it is a hassle to constantly look for help from several specialists. We offer the services of a full digital marketing agency at a fraction of the cost.
UNLIMITED Requests & Revisions
You can submit any request at any time. There are no limits! Our team will work with you to prioritize efforts so that you receive quality design & tech support.
Virtual Meetings (2x/mo)
Let's stay aligned. Since business priorities can shift; we invite you to virtual meetings to discuss your projects and what's happening with your business.
Fast Turnaround
Most projects require little more than a few details from you. If you provide a short brief and inspiration we typically turnaround a project in 1-2 days.
No Hidden Cost For Revisions
Though we hope to get it right the first time, revisions do not cost extra. From text changes to layout overhauls, we have you covered every step of the way.
Own Your Creative Files
Not only are the final files yours to keep, but also the art files. For example, a Photoshop file you may need to edit later is available upon request.
Proactive Marketing Consultation
oo busy to keep up with the ever-changing digital marketing landscape? We're here to give insights into the "wins" we see working for businesses like yours.
Full-Service Agency Capabilities

...


(for much less money...)
---
Technical Support & Marketing Automation

Website Development

SEO Traffic Growth

PPC & Print Ad Design

Corporate Identity Design

eBook Design

Responsive Email Design

Landing Pages & Sales Funnels

Flyers & Sales Collateral

Website Design & UX

Social Branding & Marketing
We're Experienced

.




(so you don't have to be...)
We may be new to you, but we aren't a new company... We've spent the last 10 years mastering creative tools & mapping out processes that are sure to help set our work above the rest.
How It Works

...
Projects don't need to be complex. Simply working with us as a single source of graphic, development, tech, and marketing support makes your life simple.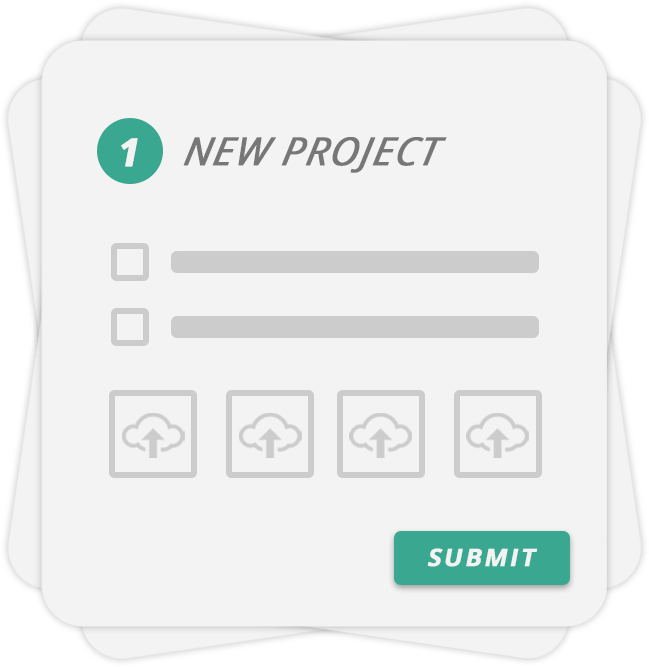 Submit Unlimited Requests
Add unlimited requests to our shared project management system. Our team will prioritize 2-3 projects at a time.
We will notify you we have questions or when projects are ready for review. You may request unlimited revisions on each project for no additional charge.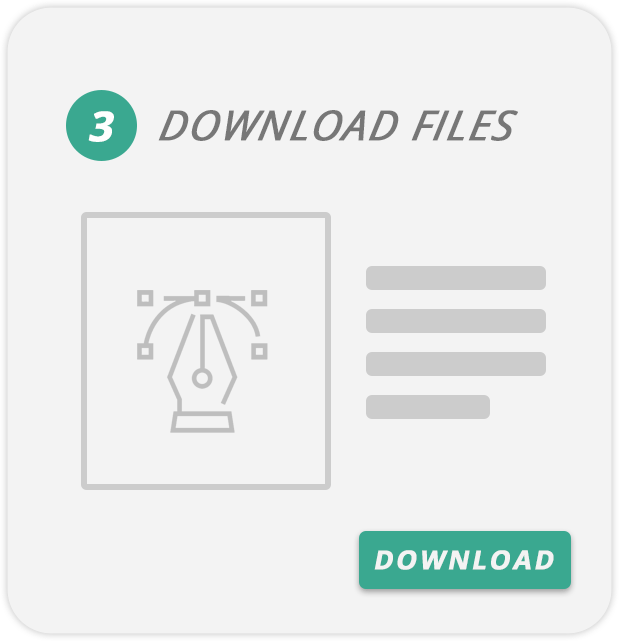 Approved files are available so you can make use of them immediately. If you want to access the source files, then we can provide that too.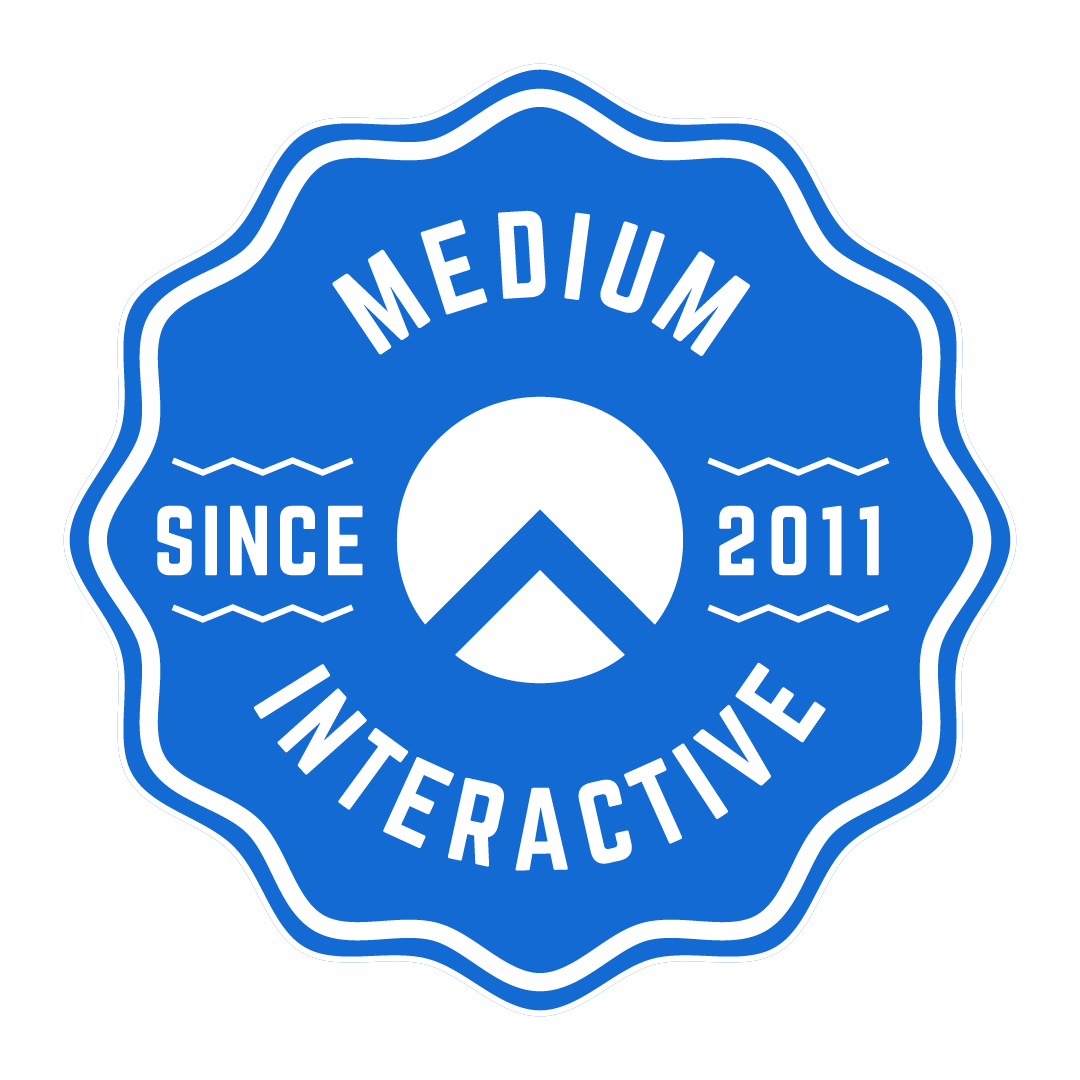 What Our Fans Say

...
We may be new to you, but we aren't a new company... We've spent the last 10 years mastering creative tools & mapping out processes that are sure to help set our work above the rest.
"After working with Medium Interactive for a few months, I've discovered that they truly care about quality service. Their responsiveness to requests is fast and their array of capabilities has kept our costs lower; not needing to hire multiple specialists."

Chris Artley

COO

LaderaVineyards.com
"I couldn't be more happy with the work that was done. From a design perspective, we now have a website that 110% met my vision. Beyond that, there was a technical component to the lead generation that was incredibly complex, but they got it done quickly. Highly recommended service!"

Jeremy Raile

Founder

SolarResource.org
"When I ask for something it gets done. More importantly, it is done fast and just as I wanted it. I am very happy with the website help Medium Interactive is helping with!"

Jan Spitzka

Director of Hospitality

LaderaVineyards.com
"Medium Interactive is a valuable asset to any company who is looking to scale. Their cost is well worth the time saved and quality of work they deliver."

Jean Patrick

CEO & Co-Founder

ScaleUpEdge.com
"My experience with Medium Interactive's team has been largely positive. Their delivery of technical marketing support, design, and development always align with the vision of the brands that I help grow as a marketing leader."

Eric Segalstad

Partner

CrowdProof.com
"I recommend Medium Interactive to businesses seeking a low-cost alternative to hiring a team of marketers, designers, and developers or as a way to expedite the creation of professional-looking sales collateral."

Edwin Miller

Managing Member

iSAGE.com
"Medium Interactive is AMAZING! From a technical, design, development, and process perspective they are a good choice for any business looking to save time and money."

Elijah Desmond

Serial Entrepreneur

ElijahDesmond.com
"Our team has grown as a direct result of Medium Interactive's efforts. From a cost perspective, they charge much less than larger agencies; which has made it easier to see a positive ROI in less time."

Megan Schemrich

VP of Operations

SmartDigital.net
"Medium Interactive has been a pleasure to work with. Making requests is easy, projects are completed rapidly, and they save time in my busy day."

Janani Meenakshi

Marketing Manager

KETOS.co
"Though I have a large staff, there are times that it makes sense to keep projects moving. Medium Interactive has been a great resource for website development when I need to get a project off the ground."

Ian Andrews

Co-Founder

Power Pro Leasing
"I am happy with the website that was designed for my business. It works well on mobile and change requests are met with a professional sense of urgency."

Paul Christie

Co-Owner

Evolve Global
"It is rare to find an affordable agency who can work with the many teams we coordinate. Medium Interactive has been a great "snap-on" team for when I need web development and digital marketing consultation. They've always been eager to find a solution to new challenges and I look forward to our future collaborations!"

Karen Gladney

Co-Founder

PowerProLeasing.com
"The best marketing dollars I've ever spent. As a military veteran, I need a marketing agency who is transparent, can create a plan, and is dedicated to my company's future. I hired Medium Interactive to generate more sales; which they have done. Beyond using digital marketing to generate sales, they have assisted with graphic design, copywriting, website development, and video production. I couldn't be more satisfied with the level of service they offer."

Brent Canfield

CEO

SentryPODS.com
"I believe that Medium Interactive has been invaluable to my company's success. We have worked together for more than five years. Being able to depend on them for anything from graphics, website development, digital marketing, and tech support has freed me up to focus on higher-level activity. It is obvious that the founder, Sean Manion, is passionate about what he does and truly cares about the businesses and people he works with. Medium Interactive is part of our team here at Gondwana."

Jared Sternberg

Founder & Guide

GondwanaEcotours.com
"We're trying new things and I'm happy with what I've seen so far. Because of their efforts I have been having meaningful conversations that are likely to turn into large orders."

Chris Devore

Owner

DevoreEngraving.com
---
Ready To Save Some Benjamins

?
Get Affordable Support For Your Growing Business and
/

or Marketing Team
Simple, Flat-Fee Each Month.
No Contract. No Commitment.
Unlimited Requests/Revisions.
Cheaper Than In-House Teams.
Quality Design & Development.
Technical Support & Consultation

Enter Your Email Address For An Online Quote
---
Medium Interactive LLC | All Rights Reserved ©2021