For 40 years, AgraTronix has been a leader in energized fencing systems and electronic moisture testing. See Their Website: https://www.agratronix.com/
Website Speed:
Did you know that 1 in 4 visitors will leave a website that takes any longer than 4 seconds to load? Based on that fact how long your page takes to load is pretty important to your website and it's success.
The AgraTronix website loads quickly with loading in 2.91 seconds.
How are the Aesthetics?
Having clean looking website that has good use of colors and is filled with great pictures helps keeps your users visually engaged. Keeping with a simple design can also make your page easier to scan, according to Adobe studies have shown that 58% of visitors will skim the page.
The layout is clean and simple.
They use a good amount of pictures.
It is easy to navigate and scan.
Is it Mobile Responsive?
Checking to see if this website is mobile responsive and looks good on all screen sizes. Couple things to look for are…
Easy to read? This website is easy to read on mobile and easy to navigate on the iPhone view.
Does it have a click to call option? The website does have a click to call option on the mobile view.
Easy to Contact?
The contact information is located on the top of the page and also in the menu there is a contact section where you can view their contact information. They do have the click to call option if you are on the mobile view of this website, making contact super easy.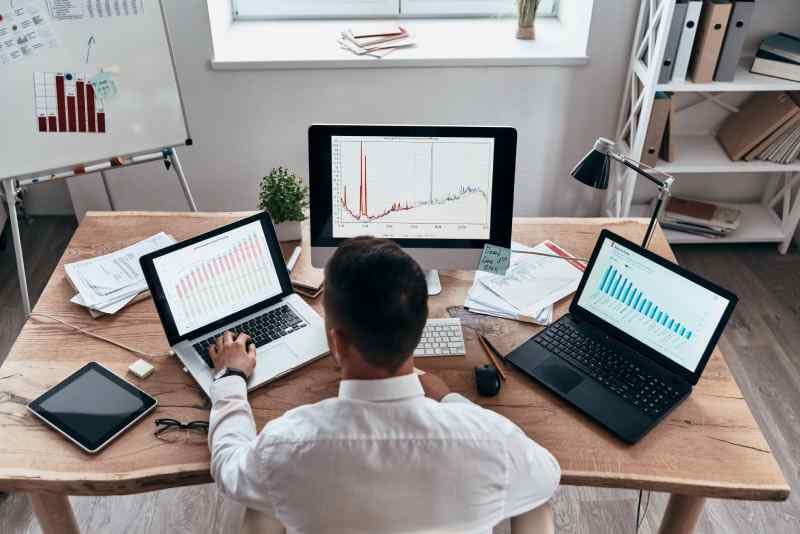 SEO Factors:
Are Heading Tags included? They do have some heading tags but they could include keywords and their location. This will help search engines determine what the page is all about.
Alt Tags? Alt Tags are used on the images and they do use some keywords as well. Including the location of service with the keywords (moisture sensing instrumentation for Columbus, Ohio). Showing search engines that your page is relevant to that search topic.
The website has 392 pages that are indexed. If your pages are not indexed then Google will not rank your website.
Our Recommendations:
Include some more words on your page, 300+.
Having more words on your page will give you the opportunity to use more Heading tags with keywords.
Add the location in the alt tags.