 An Affordable Digital Marketing Company
Industrial Marketing
Industrial companies fill an important role in the global marketplace and in our local economies. They make the items that people depend on and use every single day. However, this doesn't mean that they don't need to market their capabilities. They do.  Industrial marketing is very important, as it makes customers aware of the company's existence.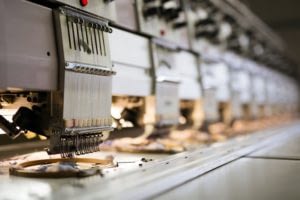 A website is another crucial piece of the industrial marketing puzzle. Your business needs a modern website that showcases everything that your business can do. This is the best way to show your expertise in the industry, as well as your company's capabilities.
Other useful industrial marketing techniques include:
Blog posts
SEO optimization
Social media marketing
And more
Why does your manufacturing or industrial company need to do these things? The market is tight and there is a lot of competition out there. Your business must have an updated website and a marketing plan in place in order to succeed. You need to capture potential clients in order to keep moving forward.  Otherwise, you'll get left behind.
If you want to see how our industrial marketing services can help you, then contact us today.
Request A Quote
For Industrial Marketing From An Affordable Team Of Internet Marketers
Ready To Stand Out In The Global Marketplace?