What do you reckon is an effective and potent method of increasing your business' popularity and gathering more  leads? Is it word of mouth marketing or do you think of hiring a famous celebrity to endorse your product will prove beneficial? Various research organizations and polls have concluded that people today search for everything on search engines and out of them Google handles 75% of the traffic. With this, you can imagine the importance of placing your link on Google with search engine ranking optimization and ensuring that it stays in Google's good books. A bespoke SEO strategy along with the seamless execution of the policy is imperative to ensure the desired results.
Search Engine Optimization
SEO is a simple strategy whereby a few tweaks here and there will ensure that your page is reflected on the first pages of Google. This search engine ranking optimization also involves the development of content and optimizing it in a manner which responds well with the algorithms, and the end result is a high rank.
For instance, you would like to sell a vacuum cleaner in the market, and in order to drive customers to your product, you may first enlist it on the web on their website or some other platform. But how can you ensure that it attracts customers? This is where search engine ranking optimization takes cognizance. An SEO strategist will first publish some blogs or articles explaining the qualities of a good vacuum cleaner and within this blog attached to the keyword (qualities of a vacuum cleaner) will be a link to your website or to any e-commerce platform. Now your product has a backlink to a blog post, higher the number of readers on the blog more will be your leads.
A simple SEO strategy includes Technical SEO, on-page and off-page SEO, reputation management, search engine marketing, keyword research, and content management. There are a number of interlinked functions and features of these majority aspects. The search engine ranking optimization is not a one or two days process, rather it takes around 3-4 months for an SEO strategist to devise the blueprint and execute it to achieve the desired results.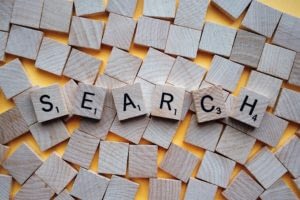 How to Improve Google Search Ranking?
Content matters: writing irrelevant content on your website blog and expecting that it is liked and researched by the readers just for the sake of it is worse than shooting blond arrows. Instead, you need to write high-quality keyword rich content to ensure high and better search engine ranking optimization. The keyword should fit in like a boss within the content, and it should not seem like it has been forced fitted into the content. Google today employs Artificial intelligence platforms like Rankbrain which constantly testifies the authenticity and efficacy of the written material.
Load speed: do you know that how many searchers leave the website because it is taking too much time to load? A whopping 25%, yes that much people do not even wait for 3 seconds for the page to open, and Rankbrain records the whole process too. If your page is taking too much time to load it will reflect badly on the rankings, and the end result will be taking off from the first page of Google. Hence every search engine ranking optimization strategy consists of checking the page load speed of the website and the elements which are causing this abnormality are removed.
Site navigation: It is normal human behavior that whenever we get frustrated from something either we try to avoid it or just leave it. Same goes for a website if you are creating a puzzle of your website where the users have to search and navigate through it with difficulty they will just move on to another website. Hence within the parameters of search engine ranking optimization, this aspect is also taken into account. It ensures that the website is easily navigable and the users find everything that they want easily.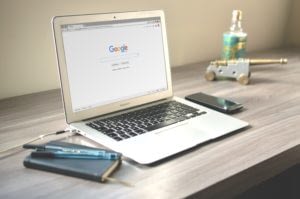 Google Ranking Tools
Any SEO expert is not alone in this field, there are a plethora of tools and solutions that can help them implement the perfect strategy to achieve search engine ranking optimization and reflect on the front pages of all the search engine and not only on Google.
Google Trends: if you ever want to check that how many people are searching the web with your keyword, the Google trends is the tool for you. It generates a time-lapse report of the asked keyword and also compares it with other similar keywords to rectify that which keyword is used more than others. Along with this, it will also tell you the time when the asked keyword is searched the most and also breaks it down to the regional levels. This is the most potent and effective search engine ranking optimization tool when it comes to finding the right keyword for your service, product or blog.
Browseo: If you ever want to know the reality of your site without all the façade of images and videos or the images you have used. Along with this all the logos and such other illustrations you have used to make it look attractive, Browseo is the perfect tool for this. It finds out what really matters on your site, shows you the SEO relevant content. All this helps you identify what all is wrong with the website content and keyword wise.
The Screaming Frog: are you in flux and not able to recognize what is wrong with the website? Use screaming frog, a tool which hovers above the website and finds out all the issues and obstacles that are inhibiting its search engine ranking optimization performance. It generates a report and indicating that where there are missing Meta tags, where the images are too heavy, where the content is missing and other important things similar to these.
DIGITAL MARKETING, WEBSITE DEVELOPMENT, & SEO AGENCY IN OHIO
We offer fair and honest service at a fair and honest price.
Request SEO Help
Or Call Us
(419) 496-5412