 An Affordable Digital Marketing Company
Website Migration to New Hosting Company
Do you need a new webhost? There are a number of reasons why you might be ready to move your website from its current host to a new one. The most common of these are:
Your current host is too slow, causing poor load times.
You're paying less with the new host.
The support team for your current host is rude or they just can't (or won't) help you.
Your business has skyrocketed, and you need a hosting service that can handle additional traffic.
You need a place where you can test out new website designs without damaging your live site.
No matter the reason, we can help!
In most cases, we can move your site in less than an hour. We'll just need two important pieces of information from you:
Your login credentials for both the old host and the new one.
Access to where you purchased your domain name.
Normally this process goes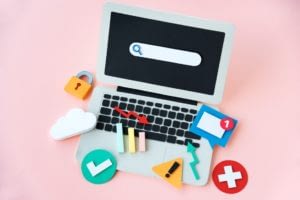 smoothly, but there are a few exceptions, such as websites based on Wix or Squarespace. If you want to move them to Wordpress, your entire site will need to be rebuilt. This is because that "easy site builder" content doesn't transfer over very easily. (Once you're on Wordpress, however, you'll have a lot more control over how your site looks and functions.)
Also, if you use your old host for your email, moving it over may get a bit tricky. It all depends on the host. You might end up keeping your email hosted in that previous location.
If you're ready to move forward with the switch from your current host to a new one, or you have more questions about the process, just contact us today.
Request A Quote
For A Website/Host Migration
Frustrated With Your Current Website Host? Let's Migrate.