Google's algorithm puts into consideration hundreds or even thousands of factors in the process of determining where results should rank for a search. In order to successfully push your website among the top ranking results in this search engine, you must have a knowledge of the exact factors that are most weighty and appropriately optimize them. Not just that, it is best to do this without breaking google rules. In essence, you must learn and involve in white hat search engine optimization if you want your website to have efficient and lasting growth.
What Is White Hat Search Engine Optimization?
In the SEO terminology, white hat search engine optimization entails the adoption of optimization techniques, tactics, and strategies that are completely in accordance to search engine policies and rules. White hat engine optimization is focused on a human audience, rather than search engines. It is also referred to as Ethical SEO and most times, it is used by marketers who have the intention to invest on their website based on a long-term plan.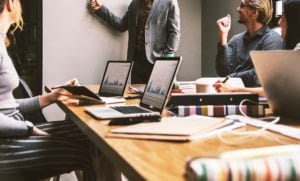 White Hat SEO Techniques
Here are a few white hat search engine optimization techniques that could help you double your website traffic in real time:
Put A Focus On User Experience
Results from a research in an Oxford journal show that the purpose of User Experience in businesses is to enhance customer satisfaction and loyalty via the ease of use, pleasure, and utility provided in the course of interacting with a product. This technique places its focus on boosting the website's optimization by providing a seamless user experience for its users.
Keyword Research
Developing keywords and infusing them into a website is another effective technique to grow the optimization of such site. Google now has a new generation of keyword tools that consider keywords in the form of nuances, synonyms, stemming, etc.
A Good Content Marketing Plan
Good content ranks among the top two ranking factors in Google. With this in mind, developing a good content marketing plan will sure make for a good optimization technique.
White Hat Vs Black Hat SEO
The major difference between white hat and black hat search engine optimization is in the techniques used to achieve the growth of a website's search engine ranking.
While the white hat search engine optimization techniques are mostly targeted at humans and comply very strictly to Google regulations, black hat techniques require its focus mainly on targeting search engines, unlike the white hat search engine optimization that targets human audience. Also, black hat SEO does not comply with Google regulations a lot of times. It is mostly used by marketers who are in search of a quick return for their websites. White hat search engine optimization, on the other hand, entails a long-term investment on the website to achieve long-lasting results.
White Hat SEO Link Building
Of course, link building is quite essential to search engine optimization. Acquiring or building white hat quality links is also one of the primary ranking factors for search results on Google.
Link building in simple terms refers to the practice of leading humans to your website, by persuading them with relevant website links to your web page on other websites. An efficient white hat link building approach requires consistent strategies which include; creation and placement of content links, resource page links, broken link building, etc.
There is no doubt that white hat search engine optimization is the safest and most efficient way to achieve a long-lasting growth on your website, you should try it.
DIGITAL MARKETING, WEBSITE DEVELOPMENT, & SEO AGENCY IN OHIO
We offer fair and honest service at a fair and honest price.
Request SEO Help
Or Call Us
(419) 496-5412