 An Affordable Digital Marketing Company
Wordpress Website Maintenance & Support
Having your website built to your exact specifications is just the first step of the process, but what do you do when your website crashes or is hacked? How do you know when the site is down if you don't look at your website constantly?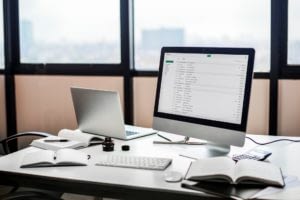 Worst case is that someone who is ready to buy cannot visit your website because the website is down or they cannot connect with you because your website's forms are broken/not delivering lead & sales info to you. If someone goes to your website and finds broken links and a form that doesn't work - they'll click away and go to your competitor.
Plugins that aren't updated regularly can leave your site vulnerable to hacks. Hackers can use them to gain access to your site, causing it to redirect, phish for information, and even plant viruses on people's computers. You can always update the plugins each week, but do you know what to do if the plugin update breaks your website's functionality or layouts — it happens more often than you think and may end up costing you sales and even harming your reputation with Google if not solved quick enough.
In addition to this, sometimes Wordpress plugins aren't compatible with each other. This leads to functionality issues where the most crucial parts of your site, such as the "contact us" forms, stop working correctly. If those potential customers can't contact you, then you lose their business. 
Maintaining a website can be time consuming. That's why you need us. For one low monthly fee, we'll take care of your Wordpress website, freeing up your time for more important things, like running your business.
Here's what our standard website maintenance package includes:
Creating & Maintaining Backups
Website Functionality Testing
Security Monitoring
Downtime Monitoring
Monthly Site Health Reports
Speed Optimization
Dealing with Hosting
Website Migration
Every moment that you wait could be one where your website is left unsecured, with broken links and numerous other issues. Don't wait any longer. Contact us today!
Request A Quote
For Technical Website Support
Ready To Prevent Business Lost From Security Breaches?