Local search engine optimization (SEO) is a way of affecting the position of a website on a Search Engine Results Page (SERP) thereby increasing the number of visitors accessing the website. Search Engine Optimization is usually Organic/Natural i.e. based on how many times a website is visited, and how easy it is to crawl the site, or Inorganic i.e. based on the payment made to secure a topmost position. Most companies use a combination of these methods. 
However, Local Search Engine Optimization is targeted towards making an online business popular by putting up its web pages each time local searches are made for the business's products or services.
When a customer searches for something like "a tea shop in 'a named place'" the search engine brings up tea shops with an online presence in and around the area the customer. It is, therefore, necessary for local businesses to strive to have a vibrant online presence. With local SEO, additional sales can occur, as long as the customer can find you.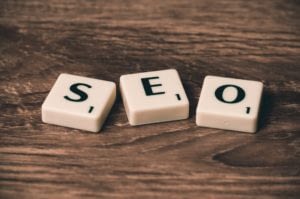 Benefits of Local SEO
Local Search Engine Optimization comes with a lot of benefits when it is properly strategized.
Some of the benefits include:
Increased web traffic: Businesses that engage in local search engine optimization strategies experience an increased traffic on the web.

A better ranking on the Search Engine Results Page (SERP): When customers search for a particular product, businesses with an intense online presence rank higher than others making it easier for customers to see it.

More community outreach: Businesses that use the local search engine optimization strategies experience a larger customer influx. An increased community outreach increases customer base and promotes repeat sales.

Additional sales revenue: This is usually the utmost intention for applying local search engine optimization strategies. Local search engine optimization strategies increase customer base, and an increased customer base usually translates to an increased sales revenue.

Proper Information for target customers: Local search engine optimization allows for properly structured content to be available.
These contents better inform the customers, and these contents can, in turn, affect customers choice.
Who is a Local SEO Expert?
A local search engine optimization expert is a person who knows the intricacies of search engine optimization.
In order to handle this correctly, a local search engine optimization expert should do the following:
Make sure that the website follows Google's best practices.

Fill out the Google Map Listing to ensure that the address comes up each time it is searched for.

Understand the fundamentals of search engine optimization and apply it.

Website localization: The expert makes sure that the address of the business is visible in several areas of the website

Build a proper citation for the website.

A citation is a representation of the business's Name, Address, Phone number, Website URL (NAPW) on a business listings website or an online directory.
Plus, the citation could be structured for business listings website or unstructured for social media platforms.
As you can see, local search engine optimization is necessary if a business is going to expand its reach beyond its present customers.
DIGITAL MARKETING, WEBSITE DEVELOPMENT, & SEO AGENCY IN OHIO
We offer fair and honest service at a fair and honest price.
Request SEO Help
Or Call Us
(419) 496-5412