Search engine optimization is a means by which traffic is generated for a site by getting it to rank high on a search engine results page. A person whose duty it is to carry out search engine optimization services is called a search engine optimization specialist. With an increased need for search engine optimization, it has become necessary to find SEO specialists that understand the intricacies of search engines and how websites are optimized for them. A search engine optimization specialist is sometimes called an SEO optimizer.
Optimization Specialist Meaning
A search engine optimization specialist is a person who optimizes websites for search engines. The job of an optimization specialist is to make sure that the search engine optimization ranking factors are taken into consideration while developing the website.
The ultimate goal of the search engine optimization specialist is to increase the traffic for the website in question by making the website rank high on the search engine results page (SERP).
For an already created website, a search engine optimization specialist is able to analyze the site and come up with ideas to ensure that the website is properly optimized for the search engine.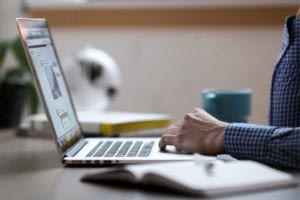 The Job of a Search Engine Optimization Specialist
In order to optimize a website, one of the specialists will go through the following steps:
Analyzing the Website
This is the first major responsibility of a search engine optimization specialist. It involves studying the website to figure out what necessary adjustments to make in order to increase traffic to the site.
Optimizing Keywords
They will look up keywords that relate to the business or service and include them in the website's copy.
Content Generation
The specialist generates content that is optimized for the site. Good content is of the utmost importance to the ranking of a website on a search engine results page.
On-page Optimization
The SEO optimizer should understand things like keywords analysis and markup tags.
Off-page Optimization
This involves getting backlinks from several websites, particularly those that already receive a good amount of traffic and are considered experts in their industry.
Developing SEO Guidelines
These are guidelines that the developers of websites, as well as content developers, follow in order to make the site optimized for the search engine.
Conduct Extensive Research
A search engine optimization specialist must be an intense researcher. Techniques for attaining a high search engine rank sometimes are altered and it is inherent upon the specialist to stay on top of this information.
Influence Social Media Performance
The SEO specialist should create online ad campaigns. They also need to know how to use social media to bring in traffic.
Manage CMS Contents
A blog is usually necessary to create search engine optimized content related to the business or service to be rendered.
Signage
The search engine optimization specialist makes sure that the business' brand is duly represented on several platforms.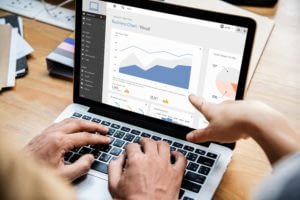 Search Engine Optimization Marketing Services
Search engine optimization is an important part of online marketing. Some search engine optimization consultants render SEO marketing services. A few of these services include SEO Copywriting where good content is curated. Others include organic search consulting that shows what competitors rank for and how to possibly outrank them. Also, link building, SEO audits, transferring rank from an old website to the revamped version, and SEO campaign management are included in this.
DIGITAL MARKETING, WEBSITE DEVELOPMENT, & SEO AGENCY IN OHIO
We offer fair and honest service at a fair and honest price.
Request SEO Help
Or Call Us
(419) 496-5412