Are you worried about your visibility on Google Maps? Is your company hard to find or worse, it couldn't be found at all? Well, this can be a matter of issue for your company. If you are visible in the Google search results but the customers couldn't get access to your location that means there is some issue in your Google Maps location. You never know how much important Search Engine Optimization Google Maps is unless you've encountered this situation. The Google Maps marketing can be a turning point in expanding your business as it gives a whole different exposure to the business. It will maximize the exposure and attracts some random customers to your website. So, let's learn about Google Maps SEO.
What is Google Maps SEO?
A simple definition of Google Maps marketing is the process of utilizing the Google maps functionalities to help the customers to find your business. Therefore, the Google Maps SEO is responsible for making that happen. This technique can be useful for both small-scale and large-scale business to create indispensable clients. But you have to remember that Search Engine Optimization Google Maps isn't just for the visibility of your company. Positioning is also very important as it will determine how your company is ranked on Google Maps. If the SEO utilizes the implementation of Google maps then it can a great marketing strategy.
What are the Ranking Factors Behind Google Map Optimization?
The Google Maps SEO has the sole purpose of ensuring that your business lies in the local-3 pack. It requires that you leave the traditional Organic SEO and implement a unique number of variables. Some of the main Search Engine Optimization Google Maps ranking factors are given below:
You have to verify your Company's Google My Business page to appear in the search list of Google.
The citations and the volume with accuracy are very essential. Thus you have to mention the address, phone number, and other account details.
The average rating and reviews play a considerate role in ranking among Google My Business page.
The proximity of the business is also taken into account in the Geo-target.
The company's website page also affects the ranking. The more traffic your website has, the more your ranking will improve in Google Maps.
The Domain Authority of the Company's website also plays a vital role.
A well-executed marketing strategy takes all the factors into consideration and then initiates the process. A website, who follows all the given criteria, can be one of the most powerful companies in the area.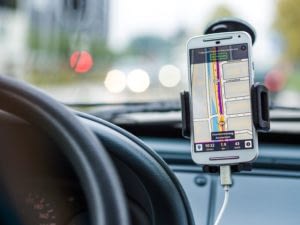 How to Improve Your SEO Google Maps Ranking?
The competition is very tough so you have to make sure that you are doing everything in the perfect way. That's how you stand a chance among the competitors. So, we have come up with the most brilliant and reliable tricks that can be implemented in Search Engine Optimization Google Maps. Follow the tricks given below and you'll know what to do:
Use Keywords in the GMB Business Name
This is a very big factor that can create a huge impact on your ranking. If you use your company's name, it will make it easier to find you. Many users don't write the complete name; they instead type few words in the search fields and hope for the best. If you are not clever enough that all the keywords that include your company's name will be directed to you, then your competition will take an advantage and end up being at the top of the search results. Using the Business name in keywords certainly adds up the benefit.
Ensure that You Lie in the Correct Category
For multi-functional companies, it can be hard to specify one single aspect of their company in the GMB categories. Sometimes, it happens that the categories don't match the business and you have to go or the approximate match. Take an example of a medical store and Dispensary, they both serve the same purpose, but the search results are often different if you try to search these keywords.
Fix Your On-Page SEO
The On-Page SEO is a big factor in the ranking of Google Maps. Usually, local companies neglect this trick. But it can be of great help if it is implemented properly. If the landing page is attached to the Google Maps then it will improve the ranking as an outbound link will be created using the authoritative websites and the internal links will be pointed towards the company's profile.
NAP Information
Another Search Engine Optimization Google Maps trick is including the NAP information on your Google Maps page. Use a proper markup scheme and embed your details with precision. Google even has a Structured Data Testing tool that can help the SEO to check if the NAP information is utilized properly or not.
Social Signals
Social media has become a great platform for advertising and promoting your business if you link the social media accounts Google Maps, then it will acquire a large number of potential customers. You can run a simple promotion and this will surely attract local customers which plays a vital role in the improvement of ranking on Google Maps.
Reviews
When we are thinking about promotions, how can we forget about reviews? Without reviews, no one would know that your product or service is better than anyone else. To be the most appealing business, positive customer reviews are very important. They will verify the authenticity of your service or product. This way you will be able to grab the attention of other customers and increase your revenue.
You can also try other common Search Engine Optimization Google Maps tricks such as press release, Guest post, Domain Authority Stack, etc. Every single factor will work towards increasing your ranking in the Google Maps. But you have to be patient enough to wait for the improvement. Changes can't be made in just one day, it takes time, thus with time and technology, your company will be able to lie in the top search results.
DIGITAL MARKETING, WEBSITE DEVELOPMENT, & SEO AGENCY IN OHIO
We offer fair and honest service at a fair and honest price.
Request SEO Help
Or Call Us
(419) 496-5412