To get ahead in the saturated world of the internet as a business owner, the use of effective search engine optimization is a must-do activity. The reason for this is that there are many SEO strategies out that only waste the user's time at best. This is why getting the SEO techniques that work pays. The benefits of effective SEO techniques abound. No matter what kind of business you do, you would definitely find the ones that work for you. It is not enough to run a website for your business or organization, deploying good SEO methods is the best way to save your website from being redundant. Imagine how many websites are on the internet without visibility because they are not optimized for search engines.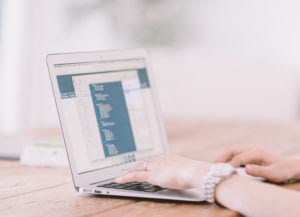 SEO Strategies for Success
While we may not know all the rules that contribute to Google's SEO algorithm, the time a visitor spends on your website contributes immensely to your online ranking on search engines. To retain a visitor's attention, you should try working more on your content to make them engaging. Making your contents engage to mesmerize your website visitor is an on-page technique that has never ceased to guarantee the result. You can also work on your theme to make it appealing to the eyes so your visitor is easily hooked. For your post, you should improve on your writings with better sentences, good bullet points, and apt sub-headings.
Write Longer Posts
This may seem quite difficult because not everyone can write a longer post. However, it always works. Get a particular topic you are passionate about and do a longer post on it. In writing a long post, please make sure you do not derail into irrelevancies that could bore your reader out. Longer purposeful posts have also been known to increase website ranking on Google.
Increase Web Speed
Increasing your website speed is one of the latest SEO techniques that has proven to very effective. This SEO method falls is categorized as an off-page SEO technique. There are many tools online that could help you to increase your website speed. We have to Think with Google, PageSpeed tool and Accelerated Mobile Pages Project, just to mention a few of the tools you could use to increase the speed of your website.
Don't Be Too Keyword Conscious
Getting too driven by keywords makes your post so keyword-stuffed, and that may irritate your visitor. Rather, focus more on writing something that is informative that will leave your website reader wanting more. And remember we said the more time, your visitor spends on your website, the better for your search engine ranking.
Latest SEO Techniques
Do not give all your energy to only writing, make useful videos that your visitors would appreciate too. Adding educative videos to your website makes your website more diverse and creative. However, please note that to make posting videos as an effective search engine optimization technique, you must make sure your videos are given apt tags, descriptions, and titles.
DIGITAL MARKETING, WEBSITE DEVELOPMENT, & SEO AGENCY IN OHIO
We offer fair and honest service at a fair and honest price.
Request SEO Help
Or Call Us
(419) 496-5412